Previously i did a tutorial about rendering just using the daylight system of 3ds max, now i will use the same system but incorporating a HDRI into the scene, this will produce more natural colors and shadows, i do not why but i feel that i have more nice results using the daylight system so for that reason i use it with this scene.
First i put the daylight system into my scene, as you can see i have loaded the hdri to the environment slot, you can do it with the vray dome light but in my personal opinion the vray dome light produce a more noisy render and you will have to increase the subdivisions and that will make your render more slower, this is just a alternative method.
The Scene files of this scene are AVAILABLE FOR DOWNLOAD
The daylight system settings:
This is the hdri that i used in the environment slot: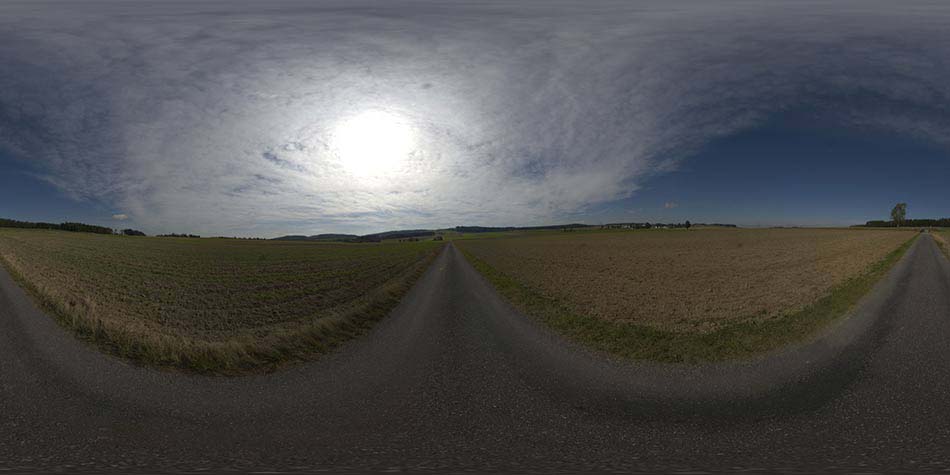 To have a more strong lighting and more sharpen shadows i used a vray plane light for each windows in the scene, check the position and the settings:
Like always i used the vray physical camera to have a more custom exposure settings, let me show you the settings for this particular scene:
The carpet was done with vray displacement mod, i added this modifier to a rounded box with a noise map created with photoshop, it is easy to do, create a new document 3096×3096 px, fill it with a grey and apply a noise filter and after that apply posterize, and you are done.
The carpet settings:
Also for the floor i use a displacement to give a more depth filling to the wood, check the settings:
For the close up renders i just put the target of the vray physical camera into the center of my focal point and turn on the depth of field in the camera settings, if you want a more stronger blur you can increase the focal length in the vray camera.
I did some color correction to the renders and added some chromatic aberration, and levels, i hope this overview/tutorial become helpful to you and please any question let me know in the comment section.